Devizes and the railway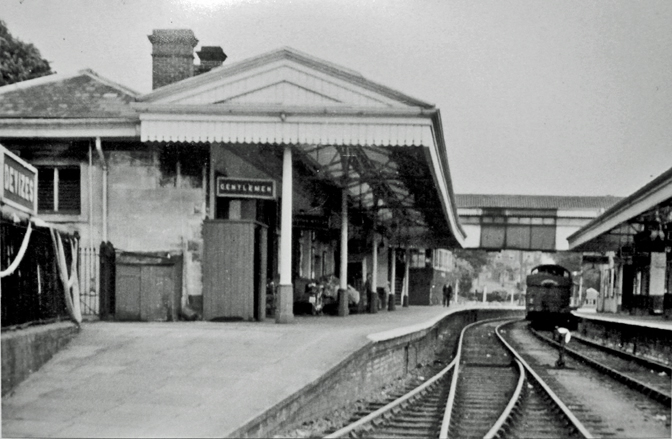 Above: The Station at Devizes
Proposals for a railway service for Devizes were made as early as 1836 but they come to nothing. Five years later the steep incline at Caen Hill caused Brunel to adopt the Swindon to Chippenham main line route from London to Bristol rather than taking the line through Devizes and Bradford-on-Avon. Opposition from local landowners also delayed things. However in 1856 the Somerset and Weymouth Railway agreed to extend a single line track from Holt Junction , on the Chippenham Trowbridge line, to Devizes and the service opened in July 1857.
---
There is a very full description of the development of the Railway throughout Wiltshire in the Victoria County History volume 4. This link will take you directly to the Railway section
---
In 1862 the Great Western Railway opened an extension of the Berkshire and Hampshire line from Hungerford via Pewsey which linked Devizes to London. This entailed boring under tunnel under the castle That provided a direct line from London to the West Country through Devizes.
But the building of the Westbury line through Lavington again by passed Devizes. The station at Devizes and lines to it were closed in 1966 in the Dr. beeching cuts. Unfortunately the rights of way that had been purchased for the track were foolishly sold off. This means that a reinstatement of the lines or consistent recreational use of the old lines are impossible.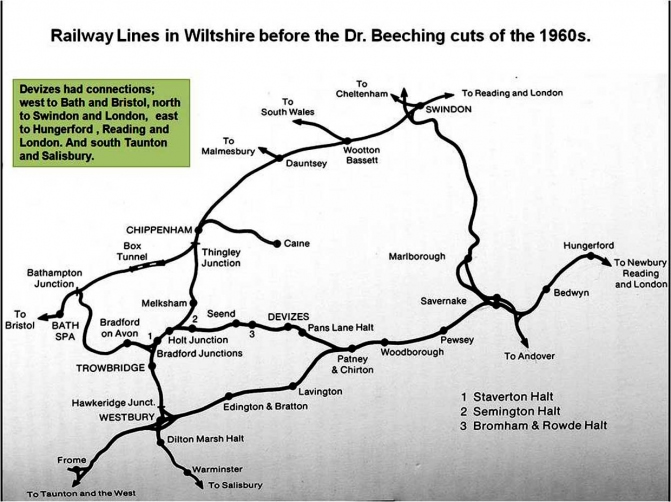 A more detailed map of Wiltshire railways is available at this link
Below - an aerial view of an operating Devizes Railway station, the Castle and the edge of the Market Square can be seen. At the top right is the Kennet and Avon Canal.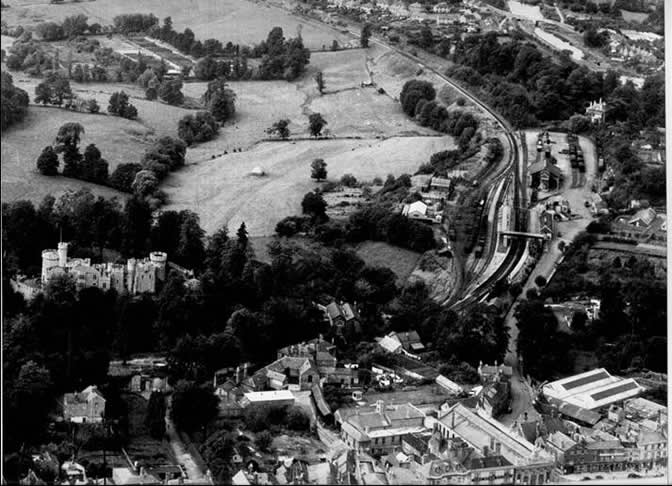 Below is a view of the Castle tunnel taken under the foot bridge that still leads from St. John's Churchyard to Hillworth Park. This photo is a copy of an old postcard entitled "Railway Footbridge Eastcourt Hill Devizes".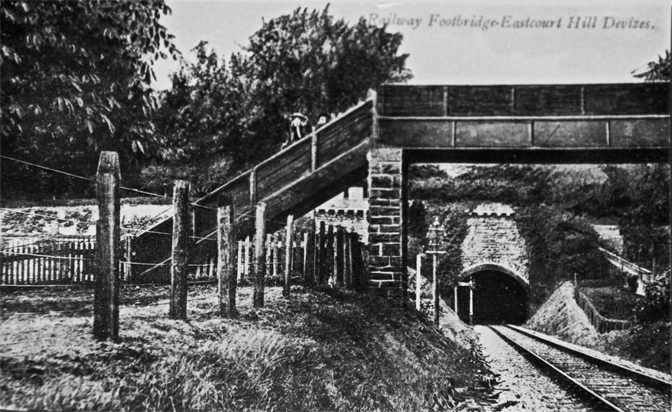 Below A diesel train emerging from Devizes Castle tunnel towards Pans Lane halt and Pewsey. This more modern photo was taken from the fotbridge in the above photo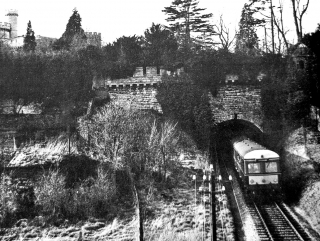 Below is a train steaming past pans Lane Halt in Devizes and past the old United Dairy. This postcard was posted to Salisbury in 1906 (Courtesy Jack Yeates).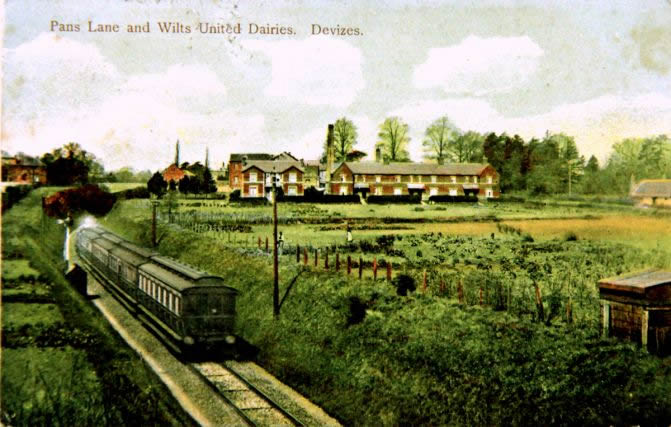 Below is the Trowbridge - Melksham line running north with the Devizes branch line going right. the photo was taken just north of Holt junction - see the map above.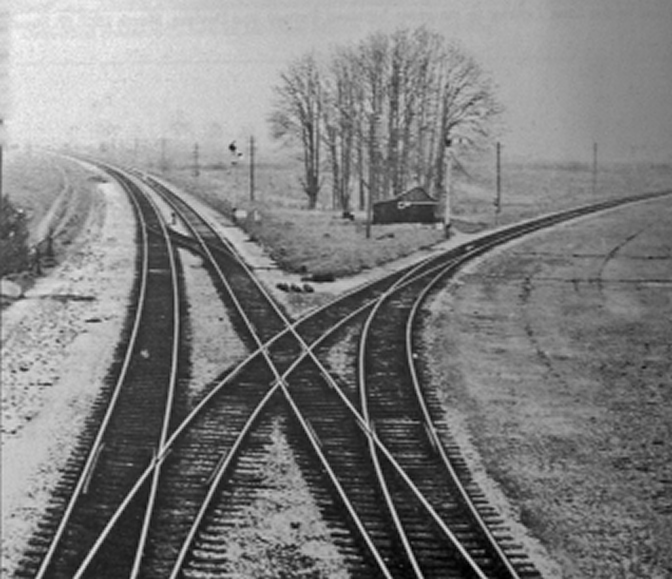 Below is Fish Railway bridge that used to carry the Devizes - Holt junction line over the Devizes Trwobridge road at the bottom of Caen Hill.