Cultural events and groups in Devizes, Wiltshire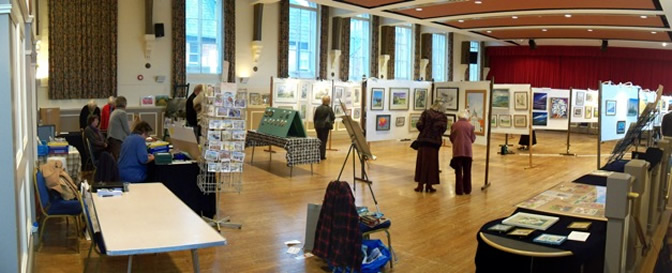 Above the annual Lawrence Society exhibition and art sale in the Corn Exchange
The Lawrence Art Society web page. is hosted by Devizes Heritage. Click on the blue link.
Devizes Events from the past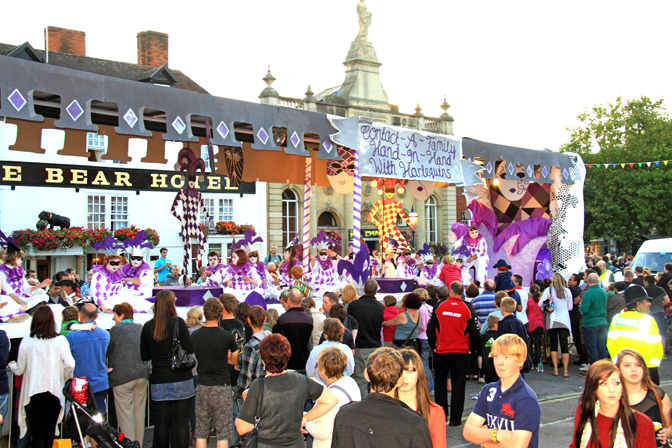 Above: Devizes Street Festival and Carnival Parade
This page aims to record what is happening today in the market town of Devizes.Community groups may send their own photos for inclusion on the site. Two groups so far have used DH to provide their own web pages; the Lawrence Art Society and Devizes Chamber Choir. This feature is only just beginning (May 2011) and it is hoped that this will develop over time. Links to community arts and cultural groups are included.
Devizes Festival is an annual extravaganza of cultural events. Here is a link to the Devizes Festival website and the varied daily programme.
Devizes Community LINKS
Devizes has a long history of Carnivals and fairs. There is an active group working with the Town Council to provide Devizes with regular and fun fairs.The carnival organisers have an excellent Carnival website.
White Horse Opera is a Devizes group providing local opera since 1990.
The Wharf Theatre Devizes. This was formed as a dramatic society. It now hosts regular performances of plays on the historic Kennnet and Avon wharf side.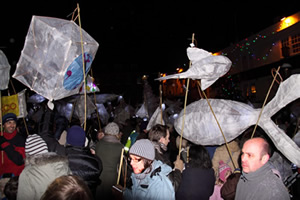 EVENTS
Devizes Chamber Choir's Christmas concert in St. John's Church,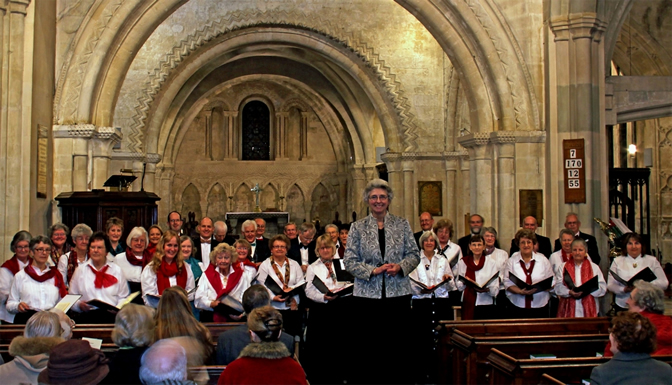 The Lantern Parade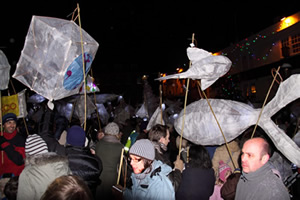 This annual event is organised by the town Council. It marks the start of the Christmas season in Devizes and the switching on of the Christmas lights. Church groups,schools and others create the lanterns in workshops throughout the Town. The lanterns are varied and have wonderful shapes; they are lit by LEDs. In 2010 the parade started in the Brittox, passed through the Market Square, went to the Wharf and ended back the Market. This year the parade went via the Wharf to celebrate the 200th birthday of the opening of the Kennet and Avon canal. There is photogallery of photos - click on the blue link.
Below leftSanta Claus, alias the Mayor, appears on the Bear balcony prior to switching on the Christmas lights. Right:Fireworks provide a colourful backdrop to the Lantern festival in Market Square, Devizes. The white circles are snow flakes, the big ones are nearest the camera.