Devizes and its villages in World War Two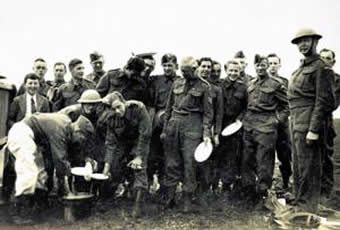 The aim of these pages is to tell the history and the stories of Devizes in the Second World War. The pages are split into the following sections:
the Home Guard, Womens' Land Army, Royal Observer Corps. Photogallery
German POW Camp in Devizes - camp 143. Italians in the Castle.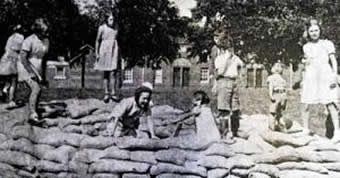 Local memories of POW in Devizes
Allied Units in Devizes - UK, American and Polish units in and around Devizes.
May We Never Forget - Local Heroes
Right Pupils playing in gun emplacements on the Green, Devizes
Below Sergeant Thomas Gray VC RAF - killed in action May 1940. he was from Urchfont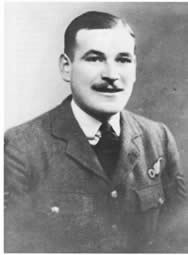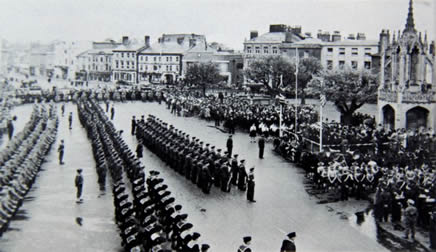 Above right: "Wings for Victory" parade in the Market Square Devizes May 22nd 1943
History Conference on the Civil War in the west and
the battle of Roundway Down 1643.
Devizes Heritage and the Battlefields Trust are organisng a conference on April 30th, 2011 in Devizes Town Hall. There will be 4 nationally important authors and historians talking. Click Conference for details
Can you help
If you have any pictures or stories from the war please e-mail Devizes Heritage directly by clicking here.